Our Location and Business Hours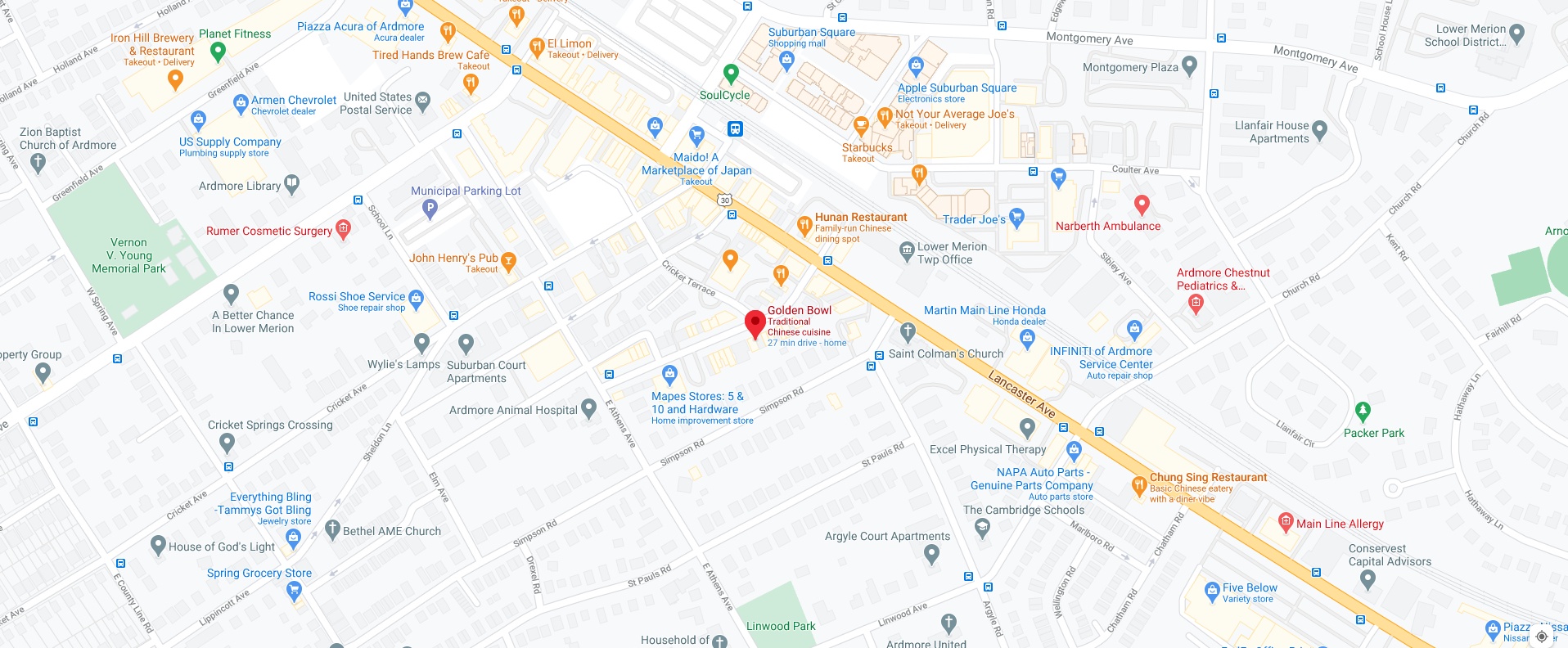 Golden Bowl Ardmore
33 Rittenhouse Pl – Ardmore, PA 19003
Phone: (610) 649-3382 – Email: goldenbowlardmore@gmail.com
Dine-In is currently closed. Pick-up or Fast Delivery is available.
Business Hours
Open 7 days a week
Monday – Thursday: 10:30am – 10pm
Friday – Saturday: 10:30am – 11pm
Sunday & Holiday: 11:30am – 10pm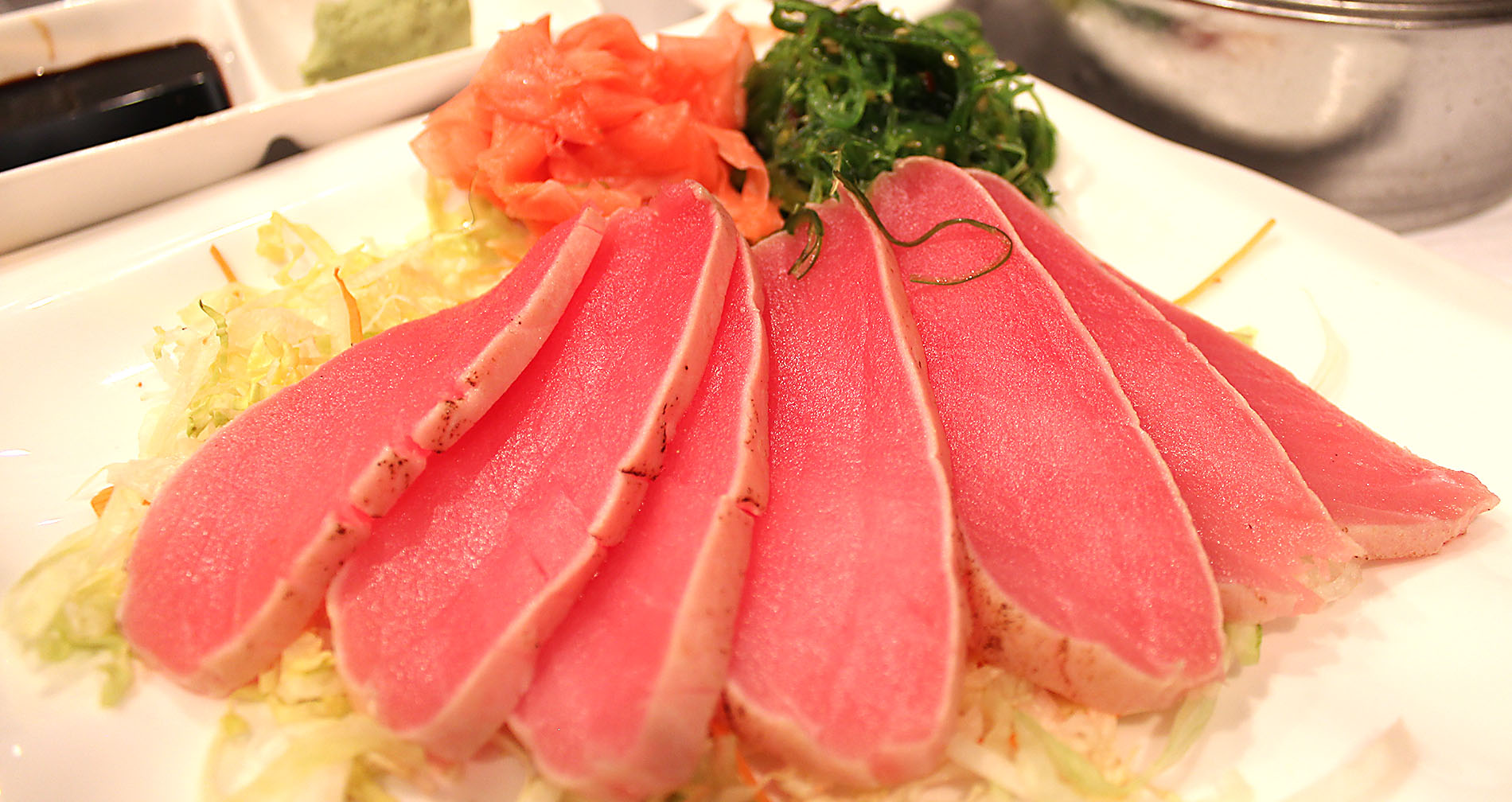 Fresh Tuna
Seared Ahi Tuna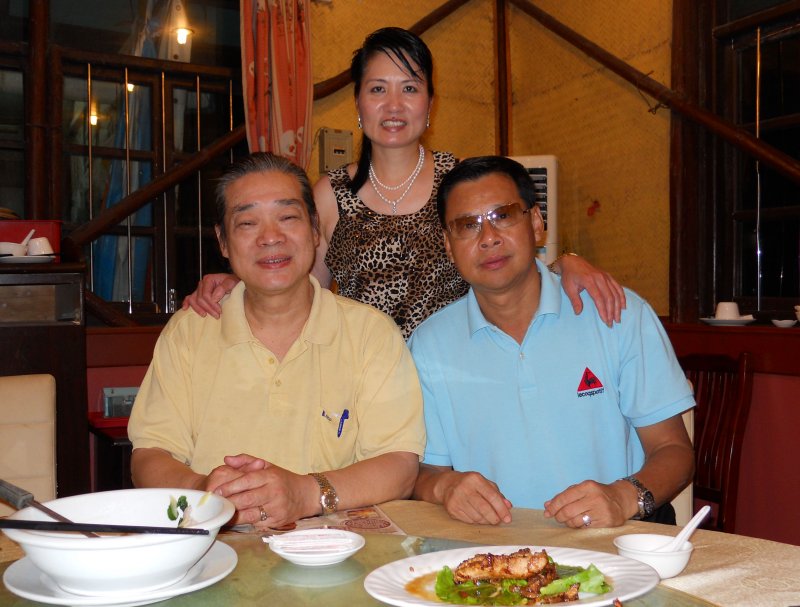 "Eat in Hong Kong" is a famous saying in China. It simply means that you can find the world's Best Cuisine in Hong Kong. Now it is available at The Golden Bowl Restaurant.
Recognised as one of the "Best Four" Chinese Chefs in Hong Kong, Chef Ko Wing Sun was awarded a Platinum Five Stars Medal from China National Counsil of Restaurants. Golden Bowl Restaurant inherited from Chef Ko The Secreats in preparing distinctive Chinese Cuisine.
In The above Picture, you can see Chef Ko (sitting on left) with Golden Bowl Restaurant Owner, Mrs Ding, and TV Food Commentator, Mr Choi (Sitting on Right).